Welcome for Parents and Educators
Build a Bug House With Your Kids!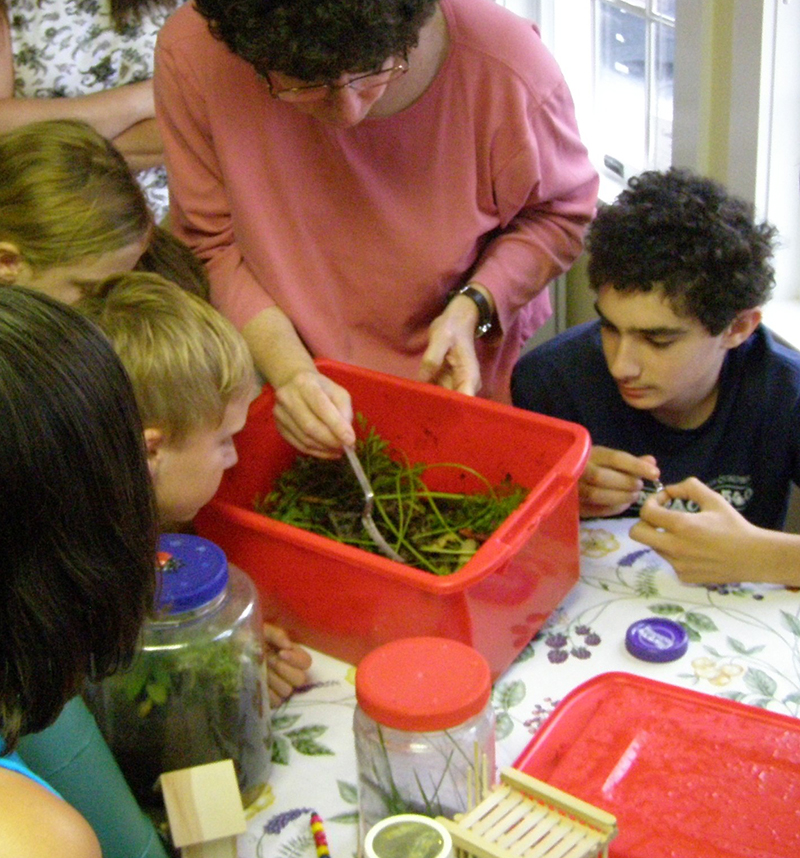 Welcome to the Build a Bug House packet! This collection of information and activities features six different bug house projects you can do with your kids:
Jelly Jar Firefly Lantern

Terrarium for Ladybugs

Two-Jar Ant Farm

Chinese Singing Cricket Cage

Worm Bin

Butterfly Pavilion
All the projects use only ordinary crafts and recycled household materials and cost as little as $1 per project. Some can be done in one hour, while others will take a few days to put together.
Once completed, students can use their bug houses for decoration or observing real bugs. Go on a nature walk and find your own, or order them from science supply houses. (See suggestions in the Resource section at the end of this packet.)
Each section includes facts about the bug, how to catch it, and how to keep it for a short time in the bug house. Step-by-step text and pictures make it easy to follow the instructions. Remember, these learning materials are for the use of your household only, so please don't share them.
I hope you enjoy the activities in this packet! Let me know if you have any questions, and please share what you make!