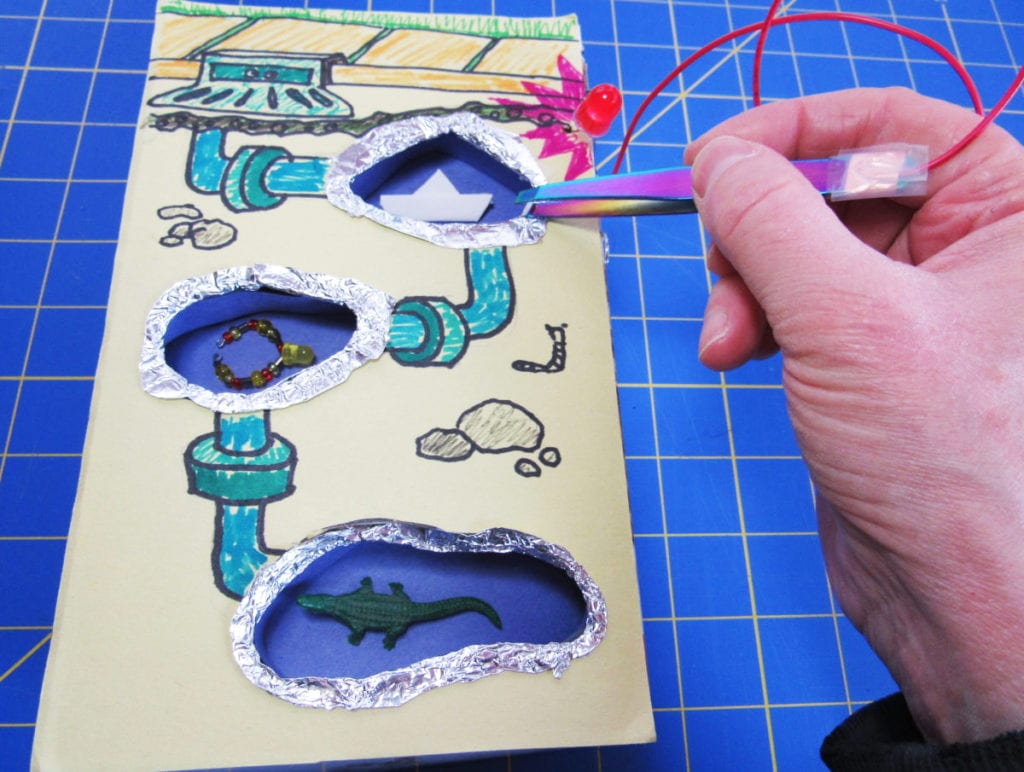 Make Your Own Buzzing Board Game
Make a personalized version of the board game Operation, where players must remove game pieces without setting off the alarm!
You choose the theme, design the board, and build the electric circuit that makes it work. Create a game that tests your knowledge of anatomy, geography, or a favorite story -- or just get creative and have fun!
All you need is a recycled box (cereal or cracker boxes work great) and some simple components to create a buzzing, light-up game that everybody will love!
EXTENDED SALE
Get $20 off the regular price of "Make Your Own Buzzing Board Game." (Sorry, kits are no longer available. Please see the class description for complete list of supplies needed -- and feel free to contact Kathy if you have questions!)
Schedule
Tuesday, August 17 at 2pm Eastern / 11am Pacific
Check out Kathy's other exciting STEAM enrichment courses!
https://courses.seahomeschoolers.com/kathy-ceceri/
https://seaonlineclasses.teachable.com/courses/author/1088481