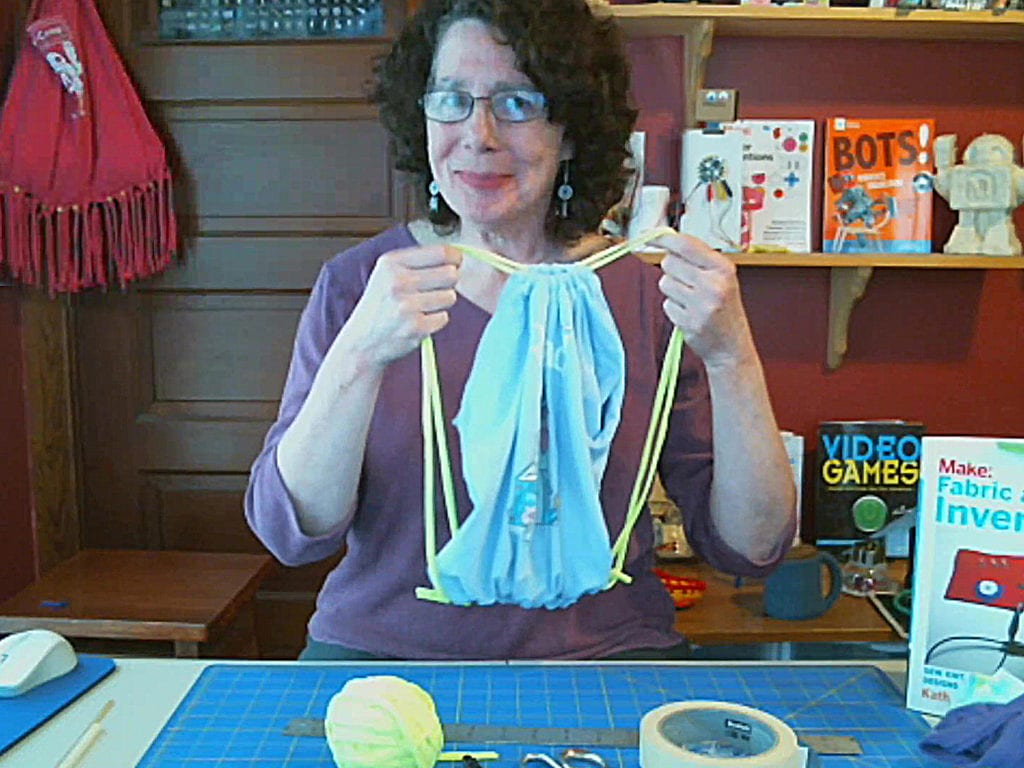 Fabric and Fiber Inventions: Make a No-Sew Backpack!
Attention crafty environmentalists! In this one-session workshop, you will learn how to upcycle an old t-shirt into a soft, colorful backpack — no sewing needed!
When you work with fabrics and fibers, you're using materials engineering and science. So we'll take a look at how fabrics are made, the difference between weaving and knitting, and what makes t-shirt fabric a great material to work with.
This fun and practical backpack is so light-weight, you can stuff it in a pocket whenever you're not using it. Make a bunch to give as gifts, and you and your friends can express your personality while you help reduce waste!
This is a self-paced class, so you can begin at any time!