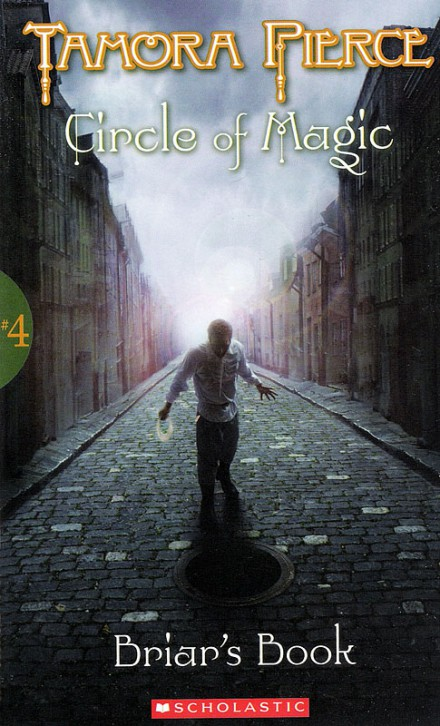 Book 4 of the "Circle of Magic" series
Four elements of power, four mages-in-training learning to control them. In Book 4 of the Circle of Magic Quartet, former "street rat" Briar leads a comfortable life at Winding Circle Temple, learning plant magic from his teacher Rosethorn. But street kids are still his friends, and when one of them gets sick, she turns to Briar for help. As the mysterious illness spreads, Sandry, Daja, and Tris join Briar and their teachers to fight the epidemic. But just as the situation improves, the unthinkable happens. Will Briar be able to save what he loves most?
Content warning: This book centers on an epidemic that affects the region; there are many parallels to COVID-19 / Coronavirus but it is not identical in terms of symptoms or type of disease.  People get sick and some die; characters involve themselves as helpers and struggle with strong emotions and difficult ideas.  This book may be too close to reality for some students (and adults) to handle at this time, and that is okay.  
Reading and discussing the topics in a book like this can help many of us cope and think about a crisis like this in healthier and more constructive ways, like how we can help others and the importance of being open and honest to support each other.  The author did excellent research on not just the scientific side of an epidemic, but also the social factors, such as how the poor and elderly are especially vulnerable, how access to care is limited by social status, and the diversity of helpers in such a crisis.  
Please contact the instructor if you have any questions or concerns about the content of this book or for suggestions on how to engage with this book in a safe way.
This class is a self-paced option from the SEA Online Classes Tween Book Club.
Each book club grants access to the following elements:
* A suggested reading schedule
* A PDF reading guide with comprehension questions
* Vocabulary/writing activities
* Writing/multimodal project prompts related to the reading