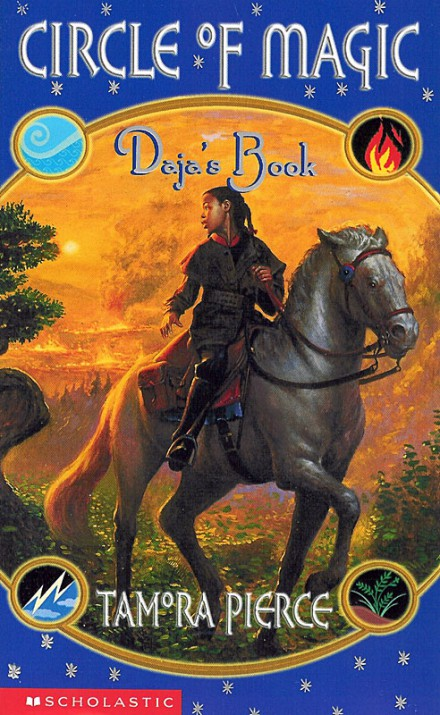 Book 3 of the "Circle of Magic" series
Outcast Trader Daja, along with her fellow mages-in-training, journeys from Winding Circle to the Gold Ridge Mountains, where drought threatens widespread famine. There, Daja creates an astonishing object: a living metal vine, and Daja's dealings with her former people reawaken a longing for familiar ways.
Daja must choose – should she return to the Traders or remain with the Winding Circle folk who have become her family?
Content warnings: bullying, injuries (descriptive but not gratuitous), scary situations like a megafire. 
Overall: relatively safe read for age level with a reasonable introduction to mature topics like self-defense and violence.
This class is a self-paced option from the SEA Online Classes Tween Book Club.
Each book club grants access to the following elements:
* A suggested reading schedule
* A PDF reading guide with comprehension questions
* Vocabulary/writing activities
* Writing/multimodal project prompts related to the reading