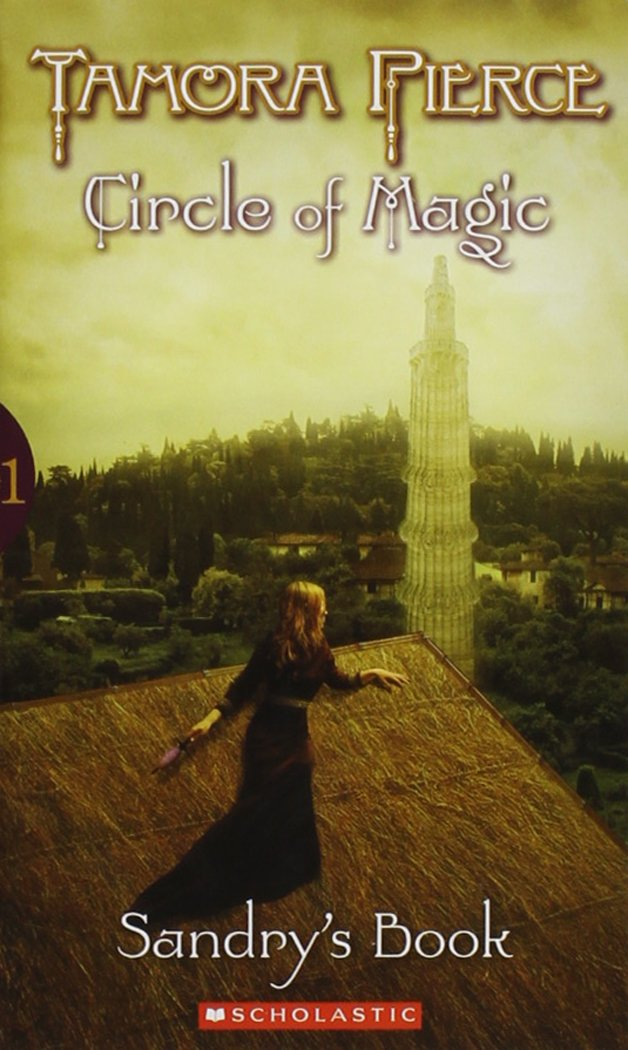 Discover a special type of magic with Sandry and her friends
With her gift of weaving silk thread and creating light, Sandry is brought to the Winding Circle community. There she meets Briar, a former thief who has a way with plants; Daja, an outcast gifted at metalcraft; and Tris, whose connection with the weather unsettles everyone, including herself. At Winding Circle, the four misfits are taught how to use their magic – and to trust one another. But then disaster strikes their new home. Can Sandry weave together four kinds of magical power and save herself, her friends, and the one place where they've ever been accepted? (http://www.tamora-pierce.net/)
I chose this book because it is both approachable and relevant for middle school readers, exploring themes of feeling different, discovering and honing talents, negotiating differences, and cultivating friendships across social strata. The protagonists in this book are excellent role models: Sandry, Daja, and Tris all have distinct personalities and motivations as engaging female characters, and Briar, the male protagonist, demonstrates positive masculinity, emotional intelligence, and mutual respect for other characters. Tamora Pierce is an excellent writer of stories that challenge conventional gender norms that also bring outstanding worldbuilding and themes. 
This series is followed by another series called "The Circle Opens," where the four protagonists mature and take on their own apprentices, making this a strong collection of books for a reader who enjoys fantasy and character development.
Content warnings: implied or indirect references to physical and emotional abuse, bullying, injuries (descriptive but not gratuitous), scary situations. 
Overall: relatively safe read for age level.
This class is a self-paced option from the SEA Online Classes Tween Book Club.
Each book club grants access to the following elements:
* A suggested reading schedule
* A PDF reading guide with comprehension questions
* Vocabulary/writing activities
* Writing/multimodal project prompts related to the reading