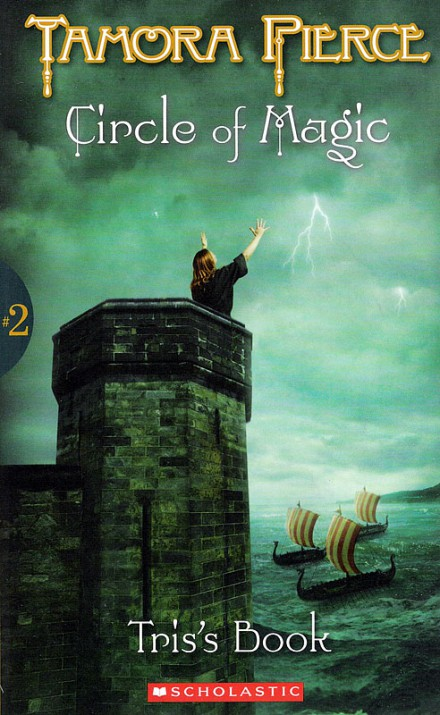 Book 2 in the "Circle of Magic" series
Earthquake damage leaves Winding Circle vulnerable to pirate attack, so everyone – including the young mages-in-training Tris, Briar, Daja, and Sandry – is working to strengthen the community's defenses. When Tris's cousin Aymery comes to visit, he advises the "weather witch" to return to the family that exiled her, but she doesn't wish to leave her friends to face the threat without her.
As the onslaught begins, two things become terribly clear: The pirates have a powerful new weapon, and they have an accomplice within Winding Circle. But the attackers have failed to reckon with the fury of a young mage betrayed once too often and her very stubborn, very loyal friends…
Content warnings: implied or indirect references to physical and emotional abuse, bullying, injuries (descriptive but not gratuitous), scary situations. Killing in self-defense. Rape is mentioned in passing as a past event with no elaboration.
Overall: relatively safe read for age level with a reasonable introduction to mature topics like self-defense and violence.
This class is a self-paced option from the SEA Online Classes Tween Book Club.
Each book club grants access to the following elements:
* A suggested reading schedule
* A PDF reading guide with comprehension questions
* Vocabulary/writing activities
* Writing/multimodal project prompts related to the reading