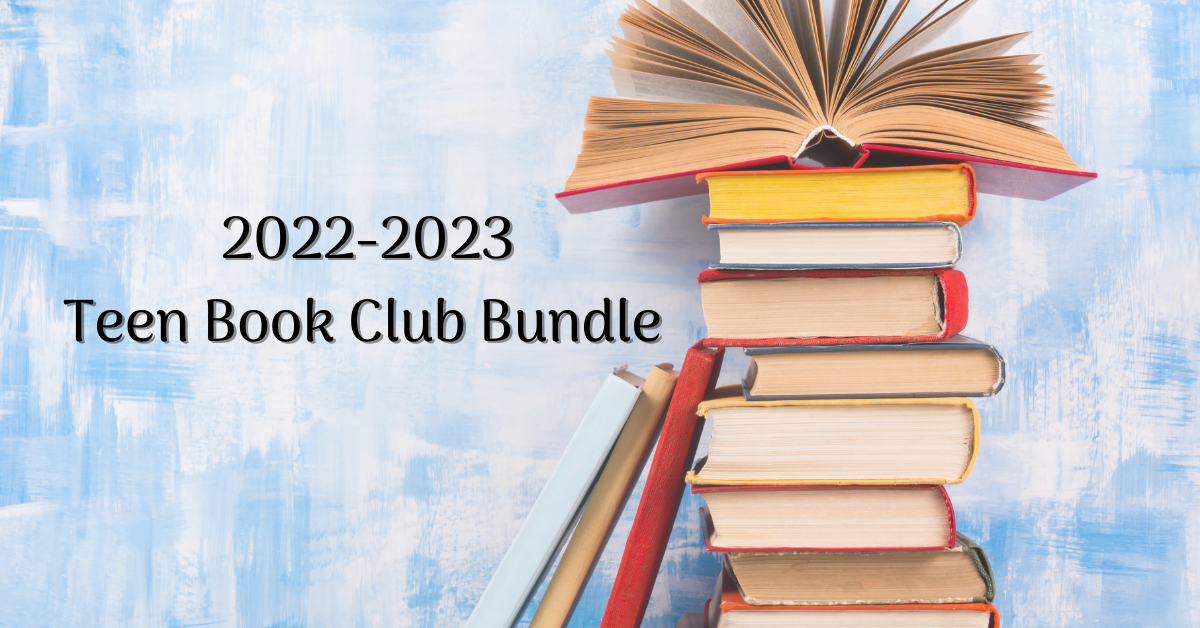 Bundle and Save!
Bundle all 9 books from the 2022-2023 Teen Book Club and save $20.
Feedback Add-Ons can still be purchased individually for each book by contacting the teacher.
How Live Book Club Classes Work
Participation in the live book club includes access to a set of resources and activities as well as interactive components.
Participants receive
A suggested reading schedule
PDF reading guides with comprehension questions
Vocabulary/reading activities
Discussion board posts in our online classroom
Writing/multimodal project prompts related to the reading
An invitation to a live discussion
A recording of the summary of the live discussion

An optional feedback add-on for the final paper/project

Rubrics for at-home feedback
Families are welcome to use as much or as little of the suggested resources and activities as they'd like to fit their interest and schedules.
Ages:
13-18
Content Note:
Please check each individual book for content notes.
Dates:
September 2022-May 2023 (one book each month)
Live Meeting:
Live meeting times vary from book to book. Please check each individual book for times.
Those who cannot attend the live session will receive a recorded summary.
Supplies:
A copy of each book
Zoom account for live session
Microphone and camera for live session
PDF reader
Access to printer recommended