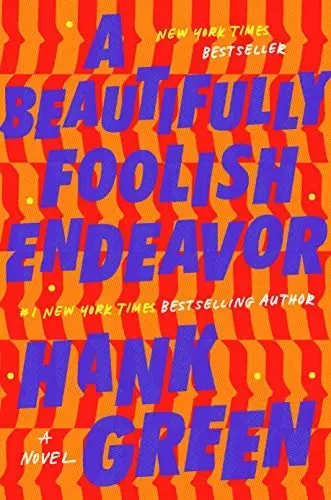 In the sequel to An Absolutely Remarkable Thing, readers will get to find out what became of April May and her friends – and, you know, the rest of humanity, too.
This conclusion to the duology offers an exploration of social media, fame, technology, and power with a hopepunk veneer.
(Note: This book is the second in a duology. The first book — An Absolutely Remarkable Thing — is the November 2022 Teen Book Club selection.)
How Live Book Club Classes Work
Participation in the live book club includes access to a set of resources and activities as well as interactive components.
Participants receive
A suggested reading schedule
PDF reading guides with comprehension questions
Vocabulary/reading activities
Discussion board posts in our online classroom
Writing/multimodal project prompts related to the reading
An invitation to a live discussion
A recording of the summary of the live discussion

An optional feedback add-on for the final paper/project

Rubrics for at-home feedback
Families are welcome to use as much or as little of the suggested resources and activities as they'd like to fit their interest and schedules.
Ages:
13-18
Content Note:
This book has a few non-graphic reference to consensual sexual encounters, some descriptions of violence, and profanity.
Dates:
December 1-31, 2022
Live Meeting:
Monday, December 26 from 1-2pm Eastern
Those who cannot attend the live session will receive a recorded summary.
Supplies:
A copy of the book A Beautifully Foolish Endeavor (ISBN: 978-1473224230). Borrowed, used, and audio formats will work.
Zoom account for live session
Microphone and camera for live session
PDF reader
Access to printer recommended