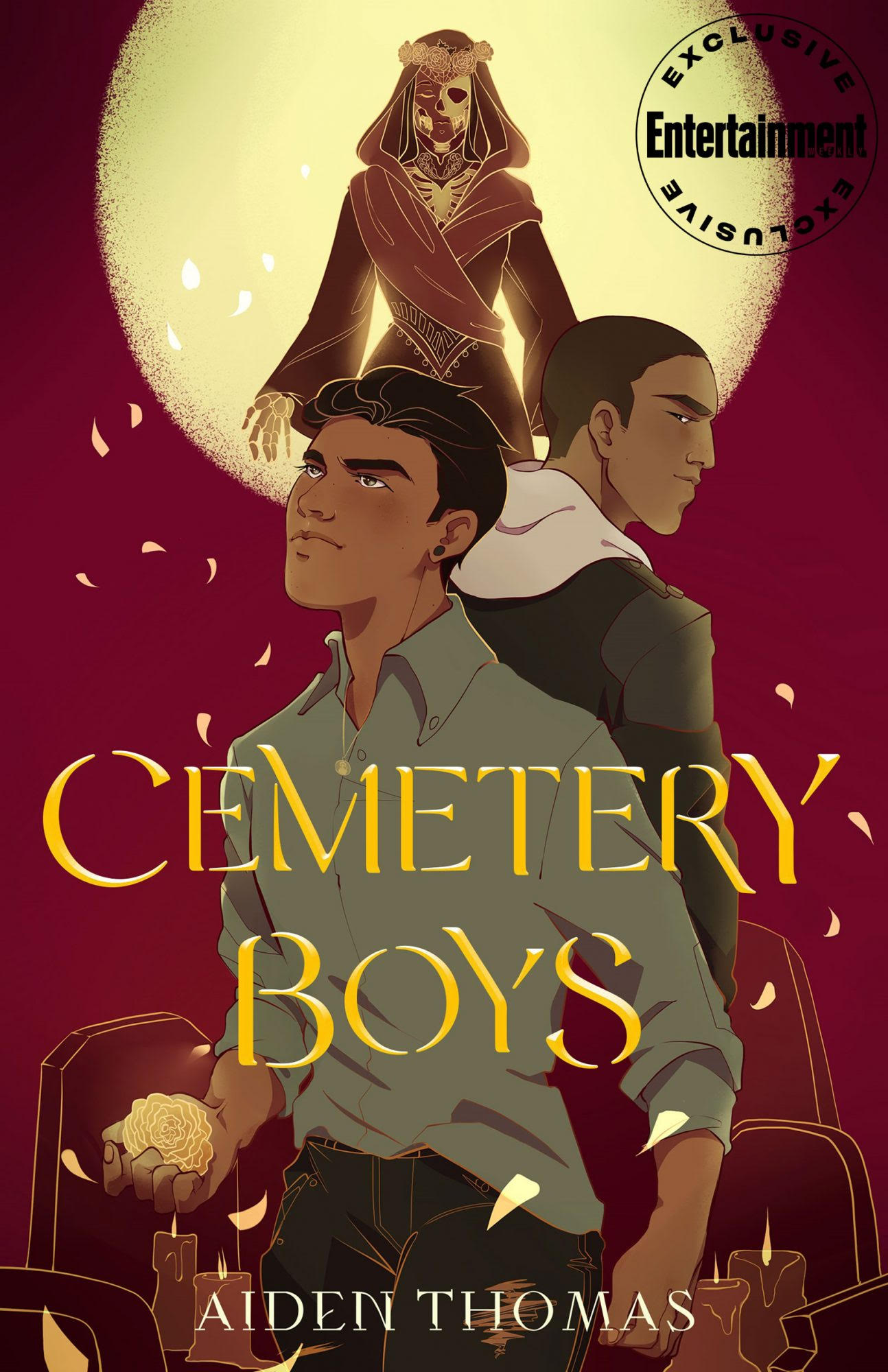 Groundbreaking urban fantasy with trans boy Latino protagonist!
A trans boy determined to prove his gender to his traditional Latinx family summons a ghost who refuses to leave.
Yadriel has summoned a ghost, and now he can't get rid of him.
When his traditional Latinx family has problems accepting his true gender, Yadriel becomes determined to prove himself a real brujo. With the help of his cousin and best friend Maritza, he performs the ritual himself, and then sets out to find the ghost of his murdered cousin and set it free.
However, the ghost he summons is actually Julian Diaz, the school's resident bad boy, and Julian is not about to go quietly into death. He's determined to find out what happened and tie off some loose ends before he leaves. Left with no choice, Yadriel agrees to help Julian, so that they can both get what they want. But the longer Yadriel spends with Julian, the less he wants to let him leave. (Author website)
How Live Book Club Classes Work
Participation in the live book club includes access to a set of resources and activities as well as interactive components.
Participants receive
A suggested reading schedule
PDF reading guides with comprehension questions
Vocabulary/reading activities
Discussion board posts in our online classroom
Writing/multimodal project prompts related to the reading
An invitation to a live discussion
A recording of the summary of the live discussion

An optional feedback add-on for the final paper/project

Rubrics for at-home feedback
Families are welcome to use as much or as little of the suggested resources and activities as they'd like to fit their interest and schedules.
Ages:
13-18


Content Note:
Misgendering, disrespect of gender identity by family, supernatural powers and spirits, religious iconography as relevant to Latinx family and community in the story. Descriptions of blood and self-inflicted injuries as part of rituals (age-appropriate, non-gratuitous description). Teenage angst, light romance, gay romance. Vegan character.
* Use of "Latinx" is controversial across communities and contexts at this time. The author chooses to use "Latinx" for this book and this choice will be respected in this context. Use of this term is only intended to respect author intent and not to promote it as a universal term for all relevant communities.

Dates:
April 1-30, 2023


Live Meeting:
April 28, 2023
1:00 PM Eastern Time / 12:00 PM Central Time / 11:00 AM Mountain Time / 10:00 AM Pacific Time
Those who cannot attend the live session will receive a recorded summary.


Supplies:
A copy of the book Cemetery Boys by Aiden Thomas (ISBN: 9781250250469)*. Borrowed, used, and audio formats will work. See here for more edition information.
Zoom account for live session
Microphone and camera for live session
PDF reader
Access to printer recommended
*IMPORTANT NOTE: Please double check the author and cover because there is another book with a similar name that is NOT the correct book.

Available in days

days after you enroll

Class Welcome