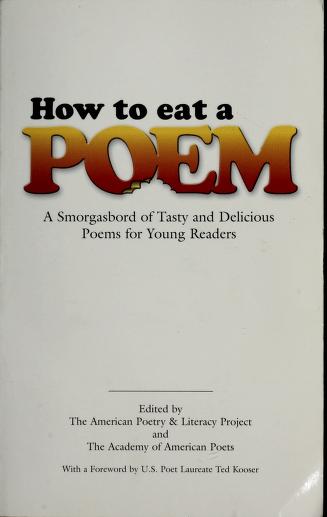 This edited collection of poems offers up a wide range of techniques and topics to give teen readers a great exploration of poetry as a form.
With poems from writers like Rita Dove, William Carlos Williams, Takarai Kikaku, Walt Whitman, Langston Hughes, and Emily Dickinson, this collection offers a little something for everyone.
Divided into four main topics (Imagination, Nature, Play, and Emotions), we'll be able to tackle a section a week, looking for themes, connections, and inspiration along the way.
How Live Book Club Classes Work
Participation in the live book club includes access to a set of resources and activities as well as interactive components.
Participants receive
A suggested reading schedule
PDF reading guides with comprehension questions
Vocabulary/reading activities
Discussion board posts in our online classroom
Writing/multimodal project prompts related to the reading
An invitation to a live discussion
A recording of the summary of the live discussion

An optional feedback add-on for the final paper/project

Rubrics for at-home feedback
Families are welcome to use as much or as little of the suggested resources and activities as they'd like to fit their interest and schedules.
Ages:
13-18
Content Note:
As we discuss specific authors from any given time period, topics about the historical context may arise. These poems have been specifically chosen for younger readers and avoid the most commonly troubling themes and topics.
Dates:
March 1-31, 2023
Live Meeting:
Monday, March 27 from 1-2pm Eastern
Those who cannot attend the live session will receive a recorded summary.
Supplies:
A copy of the book How to Eat a Poem: (ISBN: 9781442000230). Borrowed, used, and audio formats will work.
Zoom account for live session
Microphone and camera for live session
PDF reader
Access to printer recommended