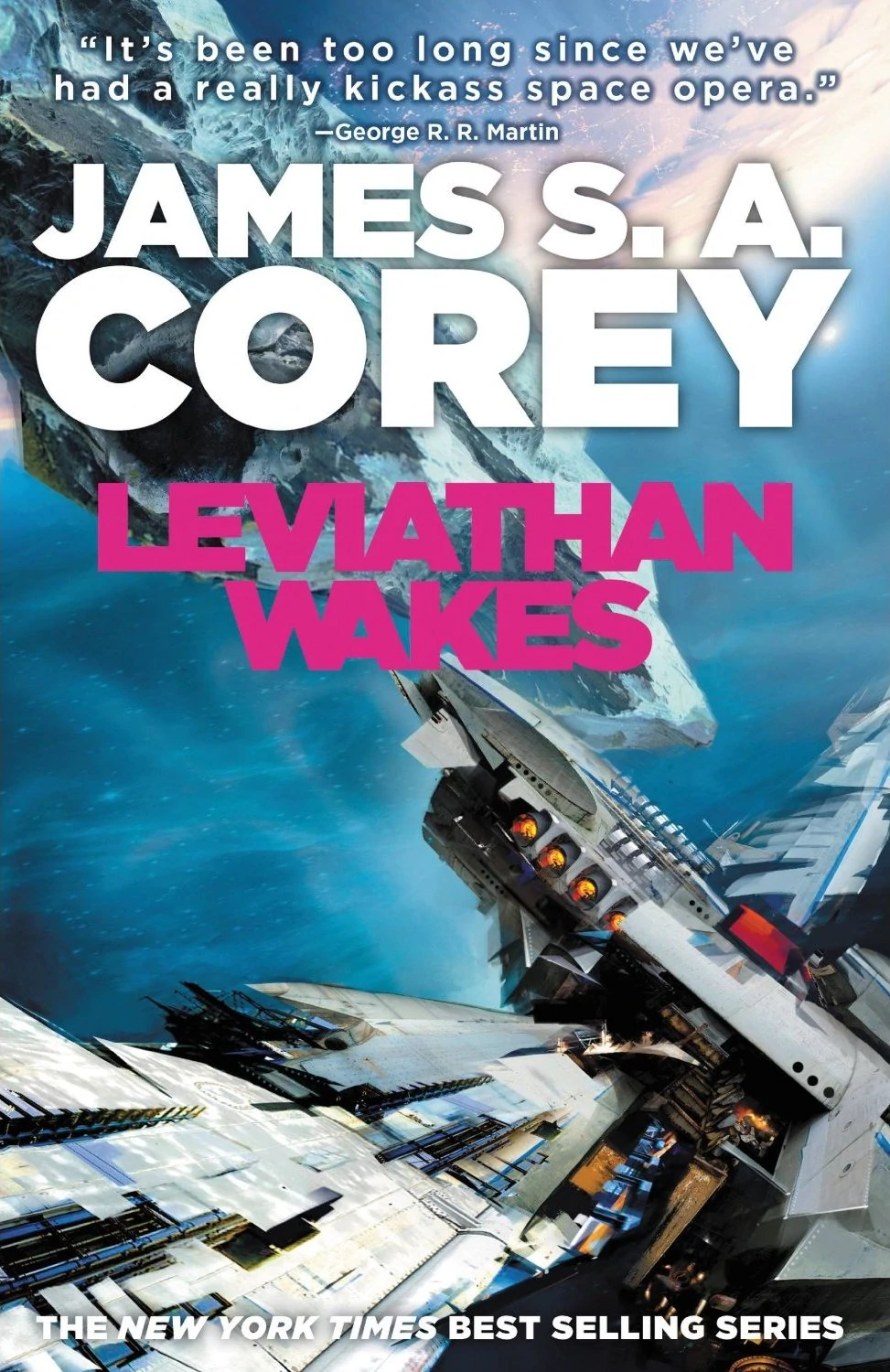 Epic hard-science fiction and space opera by coauthors of George R. R. Martin
Humanity has colonized the solar system—Mars, the Moon, the Asteroid Belt and beyond—but the stars are still out of our reach.
Jim Holden is XO of an ice miner making runs from the rings of Saturn to the mining stations of the Belt. When he and his crew stumble upon a derelict ship, the Scopuli, they find themselves in possession of a secret they never wanted. A secret that someone is willing to kill for—and kill on a scale unfathomable to Jim and his crew. War is brewing in the system unless he can find out who left the ship and why.
Detective Miller is looking for a girl. One girl in a system of billions, but her parents have money and money talks. When the trail leads him to the Scopuli and rebel sympathizer Holden, he realizes that this girl may be the key to everything.
Holden and Miller must thread the needle between the Earth government, the Outer Planet revolutionaries, and secretive corporations—and the odds are against them. But out in the Belt, the rules are different, and one small ship can change the fate of the universe.
How Live Book Club Classes Work
Participation in the live book club includes access to a set of resources and activities as well as interactive components.
Participants receive
A suggested reading schedule
PDF reading guides with comprehension questions
Vocabulary/reading activities
Discussion board posts in our online classroom
Writing/multimodal project prompts related to the reading
An invitation to a live discussion
A recording of the summary of the live discussion

An optional feedback add-on for the final paper/project

Rubrics for at-home feedback
Families are welcome to use as much or as little of the suggested resources and activities as they'd like to fit their interest and schedules.
Ages:
13-18
Content Note:
Adult language, including swearing and occasional discussions of sex in casual, lightly descriptive ways. Sexual activity (non-explicit) and relationships, light romantic relationships. Torture, interrogation, terrorist acts (described with relevant detail but not gratuitous). Body horror, grotesque situations (graphic in the way mature zombie stories are), death, asphyxiation, radiation. Lots of physics and other scientific description and utilization of concepts, dense for non-science readers. Social stratification, oppression/exploitation.
This book contains slightly more mature content than I usually allow for these book clubs, but the series is widely acclaimed and an outstanding example of hard-hitting realistic science fiction that connects to important real world issues like social stratification, power, and oppression. It also (especially in later books) is a great example of inclusive and diverse characters in a future science fiction setting, in terms of race/ethnicity, culture, appearance, and relationship diversity. There is also a strong slate of both women and men characters with distinct personalities and performances of gender.
Dates:
January 1-31, 2023


Live Meeting:
January 27, 2023
1:00 PM Eastern Time / 12:00 PM Central Time / 11:00 AM Mountain Time / 10:00 AM Pacific Time
Those who cannot attend the live session will receive a recorded summary.


Supplies:
A copy of the book Leviathan Wakes by James S.A. Corey (ISBN: 9781841499888). Borrowed, used, and audio formats will work. See here for more edition information.
Zoom account for live session
Microphone and camera for live session (optional)
PDF reader
Access to printer recommended