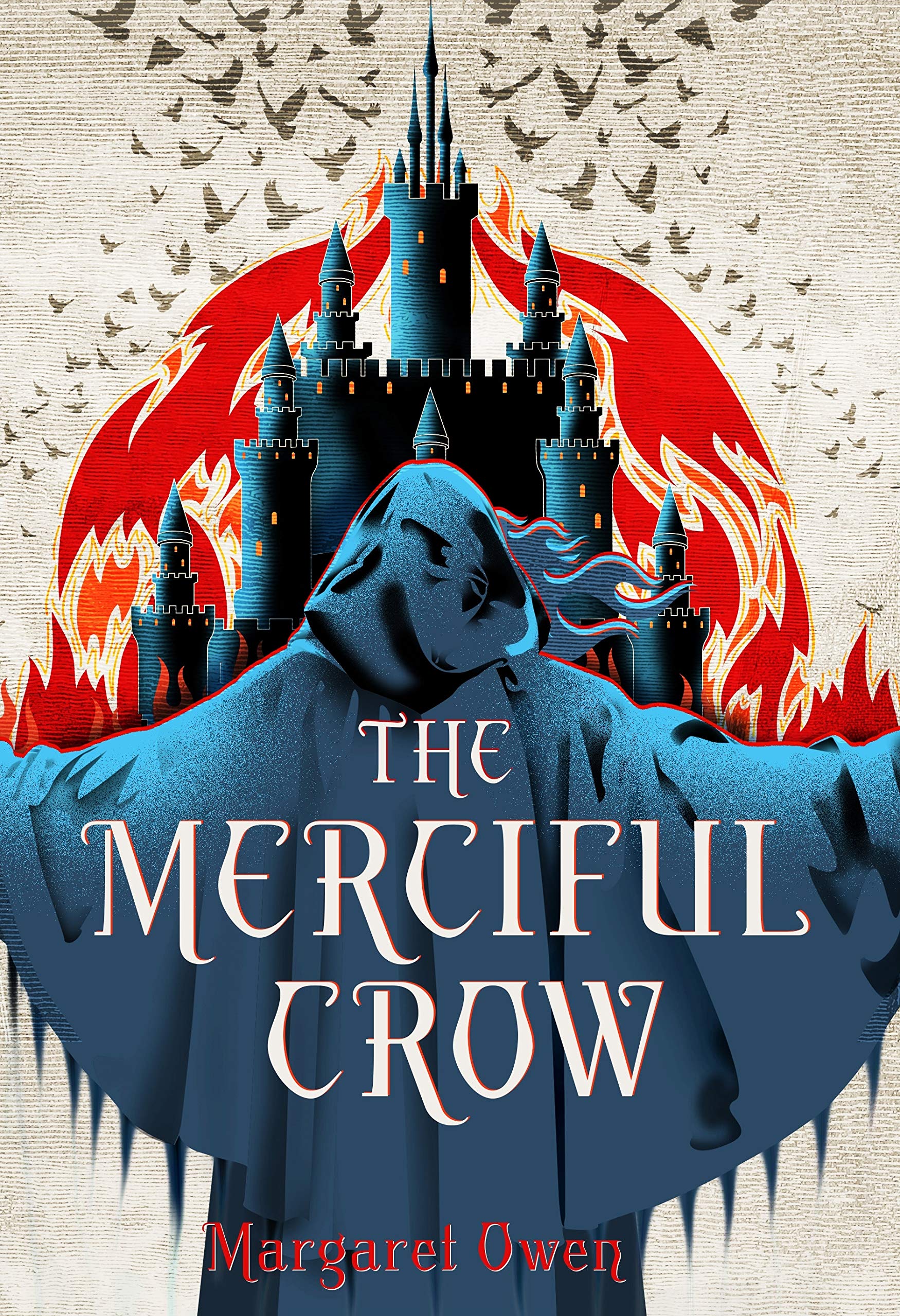 Join the July 2021 Teen Book Club!
As a future chieftain of the Crow caste, sixteen-year-old Fie abides by one rule: look after your own. Her clan of undertakers and mercy-killers takes more abuse than coin, but when her family is called to collect royal dead, she's hoping they'll find the payout of a lifetime. Instead, they find a still-living crown prince, his cunning bodyguard, and a common foe: a ruthless usurper queen who wants them all dead.
Fie agrees to smuggle the prince across the nation in exchange for her people's safety. But with the queen's brutal hunters on their tail, she's forced to make the sacrifices that define a true leader. (from macmillan.com)
The Merciful Crow explores powerful themes like social stratification, privilege, oppression, and power in a setting filled with plagues, magic, ingenuity, and leadership. Set in a world with a strict caste system based on birds, with Phoenixes, Peacocks, and Swans at the top, Pigeons and Sparrows as commoners, and Crows at the very bottom, much like Untouchables, who are shunned and denigrated by all others. However, only the Crows can bring mercy to those dying of the Sinner's Plague because they are immune to this scourge, so they are tolerated for the service they render to the kingdom… barely.
How Live Book Club Classes Work
Participation in the live book club includes access to a set of resources and activities as well as interactive components.
Participants receive
A suggested reading schedule
PDF reading guides with comprehension questions
Vocabulary/reading activities
Discussion board posts in our online classroom
Writing/multimodal project prompts related to the reading
An invitation to a live discussion
A recording of the summary of the live discussion

An optional feedback add-on for the final paper/project

Rubrics for at-home feedback
Families are welcome to use as much or as little of the suggested resources and activities as they'd like to fit their interest and schedules.
**Note, this is the first book in a duology; only this book will be read this summer. Both books will be offered as a weekly live class in the fall.
Participants in this book club will receive a $10 discount coupon towards the purchase of one or both books in the fall live class - making this book club FREE if you want to keep reading!
Dates: July 1 - July 31
Live Meeting: Friday, July 30, from 1-2pm Eastern / 12-1pm Central / 11am-12pm Mountain / 10-11am Pacific
Those who cannot attend the live session will receive a recorded summary.