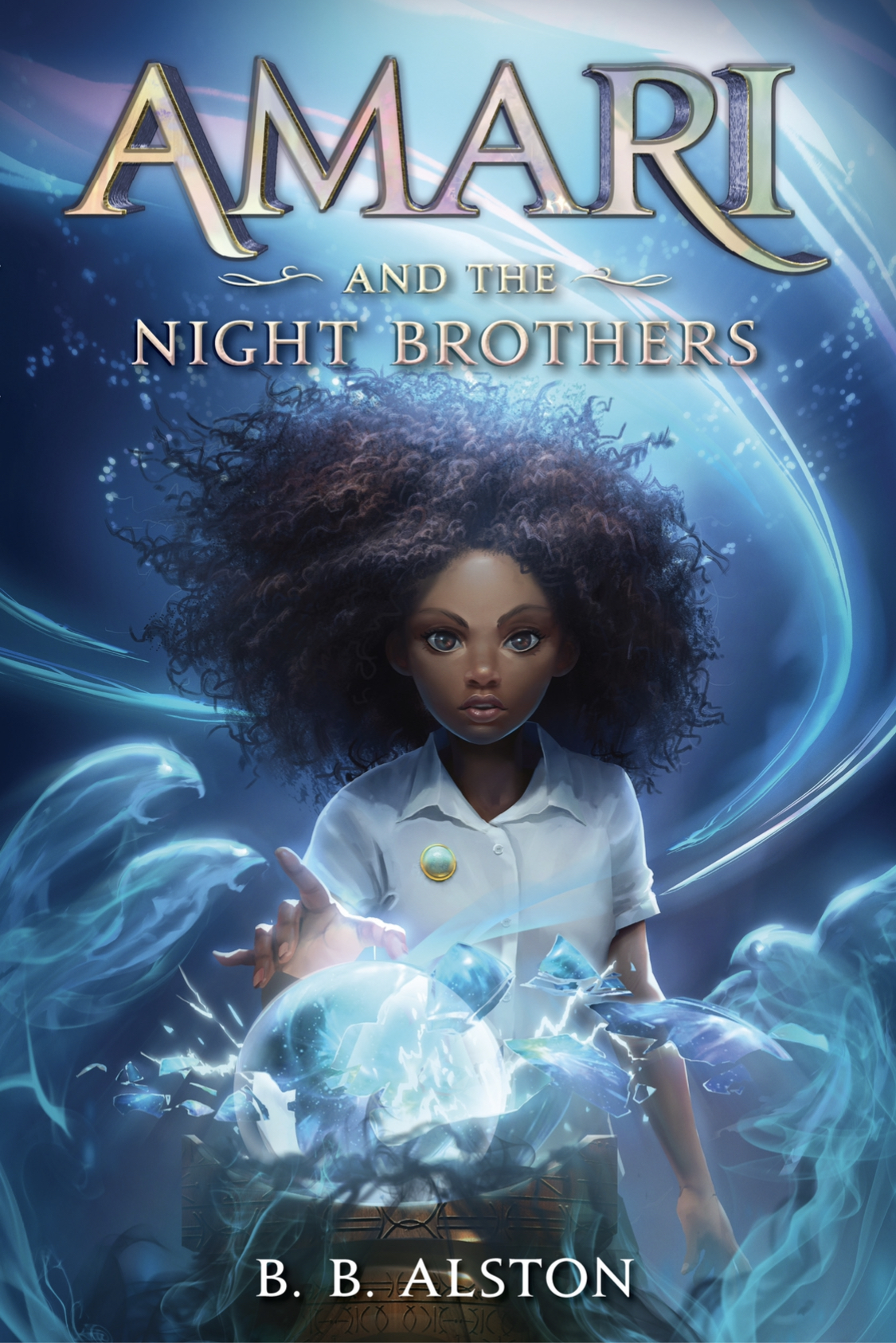 Quinton Peters was the golden boy of the Rosewood low-income housing projects, receiving full scholarship offers to two different Ivy League schools. When he mysteriously goes missing, his little sister, 13-year-old Amari Peters, can't understand why it's not a bigger deal. Why isn't his story all over the news? And why do the police automatically assume he was into something illegal?
Then Amari discovers a ticking briefcase in her brother's old closet. A briefcase meant for her eyes only. There was far more to Quinton, it seems, than she ever knew. He's left her a nomination for a summer tryout at the secretive Bureau of Supernatural Affairs. Amari is certain the answer to finding out what happened to him lies somewhere inside, if only she can get her head around the idea of mermaids, dwarves, yetis and magicians all being real things, something she has to instantly confront when she is given a weredragon as a roommate.
Amari must compete against some of the nation's wealthiest kids—who've known about the supernatural world their whole lives and are able to easily answer questions like which two Great Beasts reside in the Atlantic Ocean and how old is Merlin? Just getting around the Bureau is a lesson alone for Amari with signs like 'Department of Hidden Places this way, or is it?' If that all wasn't enough, every Bureau trainee has a talent enhanced to supernatural levels to help them do their jobs – but Amari is given an illegal ability. As if she needed something else to make her stand out.
With an evil magician threatening the whole supernatural world, and her own classmates thinking she is an enemy, Amari has never felt more alone. But if she doesn't pass the three tryouts, she may never find out what happened to Quinton.  (Goodreads synopsis)
How Live Book Club Classes Work
Participation in the live book club includes access to a set of resources and activities as well as interactive components.
Participants receive
A suggested reading schedule
PDF reading guides with comprehension questions
Vocabulary/reading activities
Discussion board posts in our online classroom
Writing/multimodal project prompts related to the reading
An invitation to a live discussion
A recording of the summary of the live discussion

An optional feedback add-on for the final paper/project

Rubrics for at-home feedback
Families are welcome to use as much or as little of the suggested resources and activities as they'd like to fit their interest and schedules.
Ages:
9-13
Content Note:
Missing family member, discrimination, bullying, family strife, presented in age-appropriate
Dates:
November 1-30, 2022
Live Meeting:
December 2, 2022 (pushed back for Thanksgiving holiday)
1:00 PM Eastern Time / 12:00 PM Central Time / 11:00 AM Mountain Time / 10:00 AM Pacific Time
Those who cannot attend the live session will receive a recorded summary.


Supplies:
A copy of the book Amari and the Night Brothers by B.B. Alston (ISBN: 9780062975171). Borrowed, used, and audio formats will work.
See here for all editions information: https://www.goodreads.com/work/editions/72175914-amari-and-the-night-brothers.
Zoom account for live session
Microphone and camera for live session
PDF reader
Access to printer recommended