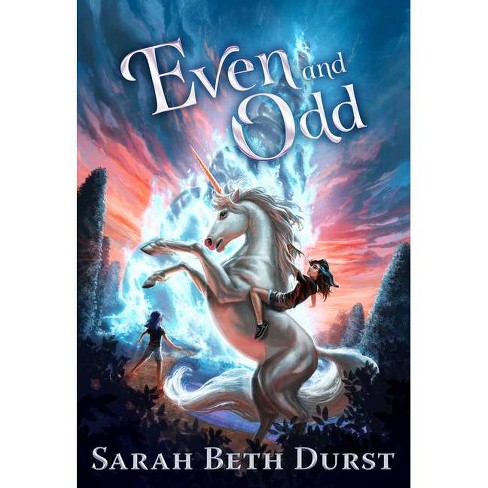 Sisters Even and Odd are each half-magic, alternating the days on which they can access their powers.
Even is all about the magic life and practices her craft every chance she gets. Odd is less enthusiastic, but now both sisters have to step up to the challenge to stop a wizard from diverting magic for her own gain — no matter what impact it has on the land and people around her.
How Live Book Club Classes Work
Participation in the live book club includes access to a set of resources and activities as well as interactive components.
Participants receive
A suggested reading schedule
PDF reading guides with comprehension questions
Vocabulary/reading activities
Discussion board posts in our online classroom
Writing/multimodal project prompts related to the reading
An invitation to a live discussion
A recording of the summary of the live discussion

An optional feedback add-on for the final paper/project

Rubrics for at-home feedback
Families are welcome to use as much or as little of the suggested resources and activities as they'd like to fit their interest and schedules.
Ages:
9-13
Content Note:
Discussions of ecological crises.
Dates:
January 1-31, 2023
Live Meeting:
Monday, January 30 from 1-2pm Eastern
Those who cannot attend the live session will receive a recorded summary.
Supplies:
A copy of the book Even and Odd by Sarah Beth Durst (ISBN: 9780358668046). Borrowed, used, and audio formats will work.
Zoom account for live session
Microphone and camera for live session
PDF reader
Access to printer recommended