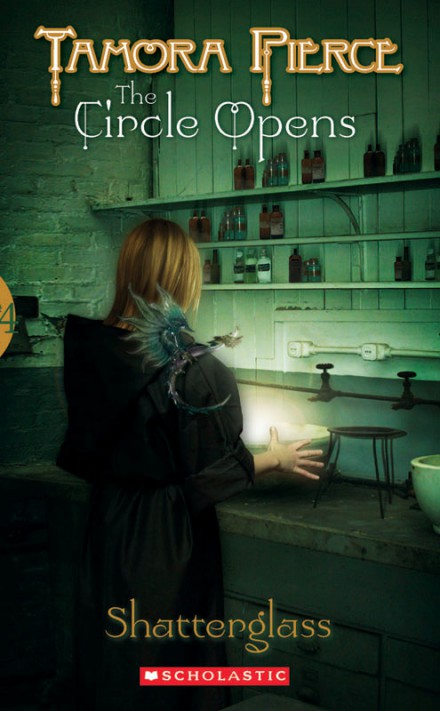 Join the Summer 2021 Tween Book Club!
A return to the world of Emelan, this is the fourth book in "The Circle Opens" series, taking place 4 years after "The Circle of Magic" quartet.
"Kethlun Warder was a gifted glassmaker until his world was shattered in a freak accident. Now his remaining glass magic is mixed with lightning, and Tris must teach him to control it (if she can teach him to control his temper first). But there's more at stake than Keth's education. With his strange magic, he creates glass balls that reflect the immediate past and expose the work of a murderer. If he can harness his power properly, he'll be able to see the crimes as they take place. Keth and Tris race against time, and the local authorities, to identify a killer who's living in plain sight." (http://www.tamora-pierce.net/)
How Live Book Club Classes Work
Participation in the live book club includes access to a set of resources and activities as well as interactive components.
Participants receive
A suggested reading schedule
PDF reading guides with comprehension questions
Vocabulary/reading activities
Discussion board posts in our online classroom
Writing/multimodal project prompts related to the reading
An invitation to a live discussion
A recording of the summary of the live discussion

An optional feedback add-on for the final paper/project

Rubrics for at-home feedback
This particular book club series runs as a three-week session to accommodate all four books in the series.
Families are welcome to use as much or as little of the suggested resources and activities as they'd like to fit their interest and schedules.
Dates: August 7 - August 27
Live Meeting: Friday, August 27, from 1-2pm Eastern/12-1pm Central/11am-12pm Mountain/10-11am Pacific
Those who cannot attend the live session will receive a recorded summary.